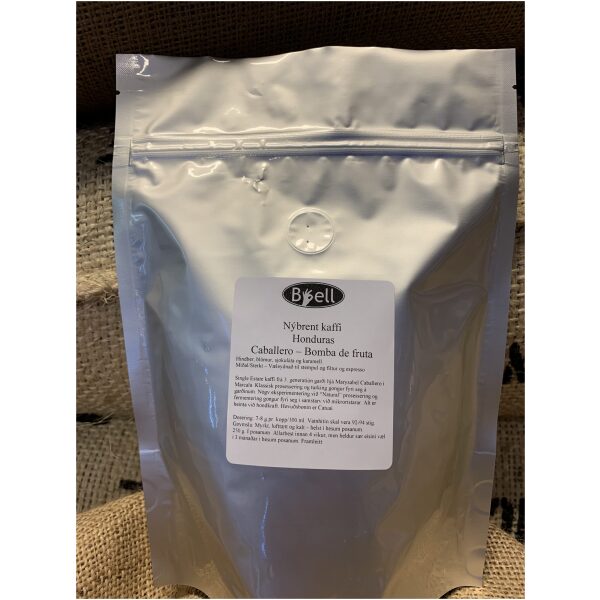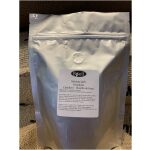 Columbia El Balso by Libardo Lasso
DKK 130,00
Lot #: CO-2020-142
Ber, blommur, súrepli og sjokuláta
Hetta er eitt Single Estate kaffi frá einum garði í Narino, beint við markið til Equador. Vaskað á traditionellan hátt. Alt arbeiðið verður gjørt við hondkraft. Veksur sera høgt á upp til 2.200 metra hædd. Hetta er brent nokkso myrkt, men ikki upp til annað brot. Úrslitið er eitt myrkt og klassiskt kaffi við diskretum notum av fruktum. Sera stílfult!
Um man vil hava eitt super gott klassiskt kaffi, so er hetta eitt gott boð. Hetta kaffið kann bryggjast í øllum bryggjiháttum. Vit vilja viðmæla fólki at njóta hetta kaffið júst sum tit njóta tykkara kaffi heima fyri at merkja munin. Mjólk riggar væl til hetta kaffið!
Hetta kaffið er reiðiliga handlað og atlit eru tikin til náttúru og umhvørvið!
Frágreiðing frá veitara á enskum
Origin: El Balso by Libardo Lasso Muñoz
El Balso
Libardo is a second generation coffee grower working closely with his family. He also has two uncles and a brother all growing coffee in the same area. Libardo has worked this land since 2001 and the farm is named after the local Balso tree. The farm grows Caturra and Colombia varieties.
Part of Libardo's farm is dedicated to forest reserve and he uses organic fertilisers.
Picking: Manual
Harvest months: May – August
Harvest peak: June
Process: Washed
Fermentation: Dry fermented for 14 hours
Dryer: Parabolic
Drying time: 1 month, covered at night.
Cafe Occidente farmers
Nariño is located in the far south-west of Colombia bordering Ecuador, and is in general one of the most challenging, but also most interesting places to work. There is extremely high elevation, coffee up to 2200 meters, very steep hillsides, and mainly super tiny farms in very remote areas.
This coffee comes from a small farmer that are a member of Café Occidente Cooperative. We work alongside with exporters having coffee programs with the cooperatives targeting certain areas, groups or producers within the cooperative focusing on quality. As for all the coffee and projects we are doing in Colombia we are paying high premiums based on scores, above the daily coffee prices determined by the FNC. All our coffees have to meet our standards on moisture below 11% and scores above 86 points. We are there to cup at site many times a year, as well as we visit the producers and Cooperative to better manage the supply chain.
Café Occidente Coop in Nariño was founded on March 1, 1977 with only 50 members, located principally in the municipalities of Sandoná and Pasto. Today, it has 18 different purchasing points and eight farm supply stores in 12 municipalities of Western Nariño, including Consacá, La Florida, Linares, Samaniego, Ancuya, Yacuanquer, Buesaco, El Tambo and Chachagüí, among others. While it is constantly growing, it currently has 1,670 members, including four first place and two second place Cup of Excellence winners since 2005. In opposite to other regions in Colombia they can have extremely dry conditions during the harvest time, and humidity in the area can be low. This together with really high altitudes definitely affects the flavour profiles and make them different from any other Colombian coffees.
Picking
Coffees are picked in 3-4 passes. Meaning the producers/workers pick the more or less ripe cherries in one block. Then they might wait a few weeks until it's again a descent amount of ripe cherries to pick in that same place. Generally the first and last pass is of lower quality, and the second and third will be considered as the best, with more ripe cherries and uniform quality. When we can, we try to buy parchment harvested in these two passes.
Processing
The coffee from Narino is generally fully washed, meaning pulped and fermented the traditional way. There is a few exceptions where farmers are using eco-pulpers with mechanical removal of mucilage, and/or are doing honeys, but it's still not to common.
Dry fermentation
This is the most common and widely used method. The farmer will have a small beneficio, a small manual or electric pulper and a fermentation tank. They pulp the cherries in the afternoon. The coffees are going straight from the pulper in to the fermentation tank. It can sit there from one to two days, depending on the temperature. Higher temperature will speed up the fermentation process, and lower temperature will slow it down. Some producers do intermediate rinsing with water, that can also help them control the process.
Washing and grading
They normally stir the coffees in tanks or small channels before they remove the floaters. For the ones without channels it's common to wash the coffees in the fermentation tank and skim off the floaters before it goes to the drying.
Drying
For the smallholders in regions like Narino the coffees are commonly sun dried in parabolic dryers that almost works as green houses. The better producers have well ventilated facilities. There are many different variations and constructions, but generally they are all systems that is able to protect the coffee from rain. We have generally seen that the producers that have constructions with good ventilation and manage to dry the coffee down to below 11% in 10 – 18 days often have very good and consistent coffees.